Wellness Journal (Purchase Now Link)
SKU:
The wellness journal is a organized way to grow in your mind, body, and soul through devotionals, prayer reflections, making goals and much more. It is your own personal way of expressing yourself and learning to love all of yourself in Christ.

Brought to you by Alexandra Skinner Purchase Now!
Powered by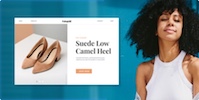 Create your own unique website with customizable templates.